Meet The Founders - Harry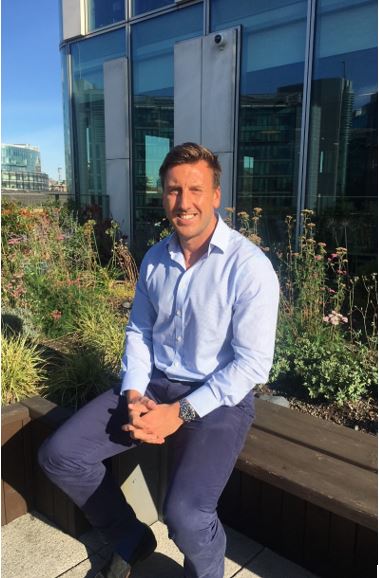 Inspiration to start the business?
Having spent the past 8 years working across multiple Energy sectors such as Oil & Gas, Power Generation (Coal, Gas and Nuclear) and Renewable energy, it was very clear that the Energy industry is facing some massive challenges; how do you generate more energy whilst delivering it in a reliable, secure and environmentally sustainable way.
Having thought about the the innovations and technologies being introduced to the Energy system and the significant investment going into creating a Smart Energy infrastructure, I felt that there was an opportunity for a specialist recruitment business that really understands the market and to address the hiring challenges that businesses face.
I'd worked for a start up business consultancy years ago, which was a fantastic (but challenging) experience so I felt very well prepared for the hard work, dedication and perseverance required to leave the security of a large company and start my own business.
Important recruitment principals?
Firstly, being industry experts. It's vital that we understand the industry we are servicing so that we can be pro active in developing our networks, identifying trends, and understand the nuances of what our clients and candidates want and expect.
Secondly, attention to detail. They are so important in providing a reliable service and so many recruitment processes fall down because of details being overlooked. The ability to thoroughly qualify and understand every aspect of our client's brief or the ability to investigate the smallest details of our candidates experience gives clients and candidates the utmost confidence that we will deliver.
Passionate about…?
Sport and Travel. I played rugby growing up so now channel my competitive nature by competing in 10km or half marathon runs in or around London. Travel represents exploration and discovery for me. I've been lucky to live in Singapore, New York and London so thrive off visiting, understanding and appreciating new places and cultures.
More recently, starting Innoven. I think you realise it's a genuine passion when you find yourself constantly striving to make the smallest improvements, always thinking of new ways to approach tasks and never settling for anything but the best. Lots of that happens in the evenings or on weekends but the great thing is that you aren't doing it because anyone is telling you to do it. You do it because you want to do it and it's important to you.
When I'm not at work…?
Well, starting Innoven has meant that I'm always working to some degree – but running/gym, watching England rugby matches at Twickenham during Autumn internationals or Six Nations, spending time with family or trying new restaurants in London (hence the need to keep entering competitive runs).